Legal Mechanisms for the Protection of Personal Data in Case of Video Surveillance in Employment Relationships at the National and International Levels
Abstract
The article deals with the legal mechanisms of personal data protection in employment relations at
national and international level on the example of video surveillance by the employer in the
workplace.
The technological progress of the 21st century has posed a new reality and legal problems to the
modern world that, due to their specificity, need solution adequate for modernity. Naturally, the need
for personal data protection arose in the sense that, as a result of technological advances,
infringement of such data has been greatly simplified, as evidenced by the value of personal data in
this regard, employment relationships are no exception, as the employer often carries out video
surveillance over employees, during which the issue of protection of their personal data arises, so the
purpose of the present paper is to analyze their protection mechanisms.
Due to the complexity of the topic, a number of studies were used within the paper. In addition, the
methods by which the research was carried out are noteworthy; Due to its specificity, it became
necessary to use several research methods; Among them, comparative and systemic methods deserve
special mention.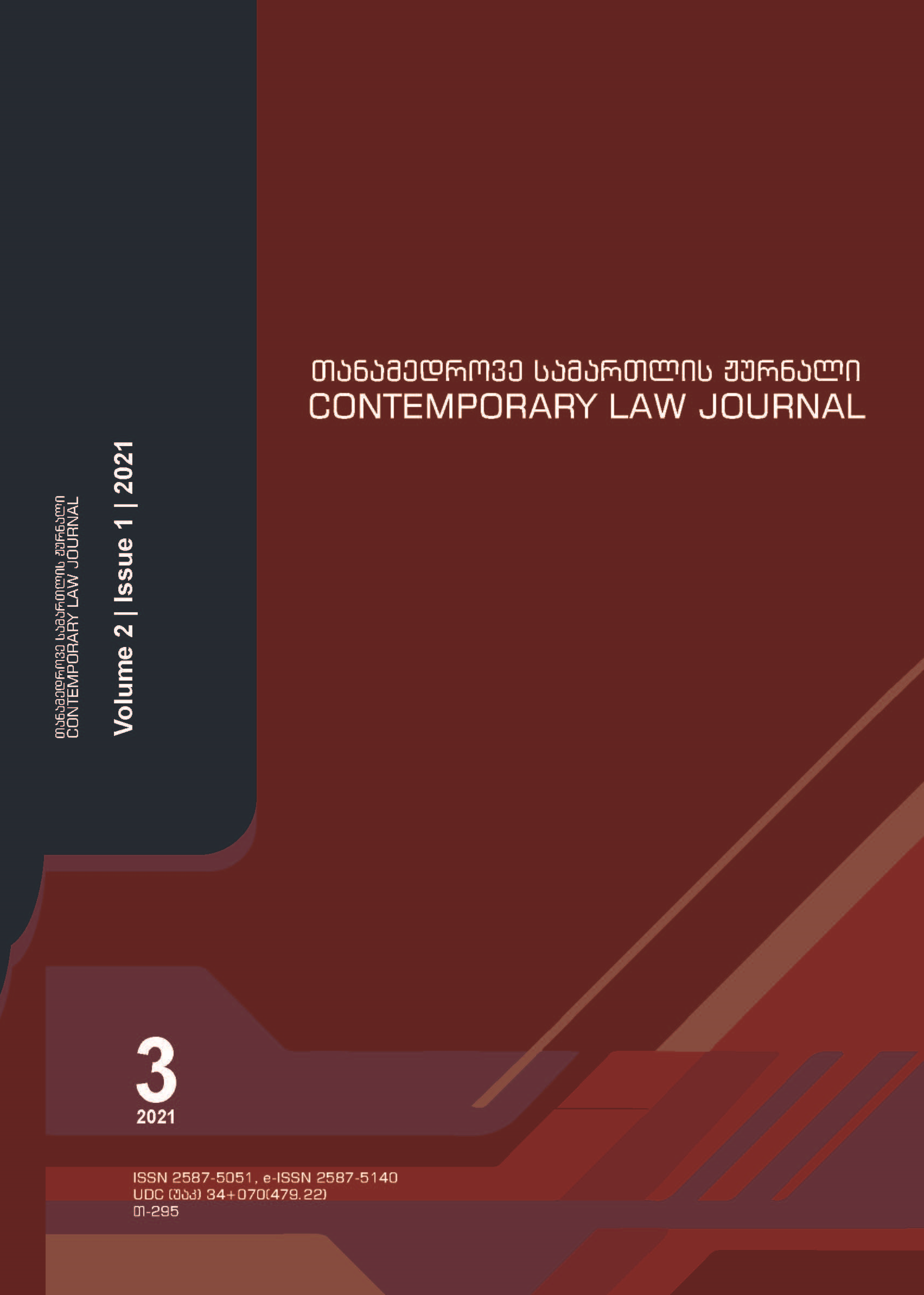 Downloads