The Relation of "Desecration of the State Coat of Arms or of the National Flag of Georgia" to Freedom of Expression
Abstract
The paper addresses the relation of the descriptive part of Article 343 of the Criminal Code of Georgia to Article 17 of the Constitution of Georgia, which establishes the rights to freedom of opinion, information, mass media and the Internet. The practice of local and international courts is reviewed, that clearly shows the importance and complexity of this issue.
The model of freedom of expression that is enforced in Georgia nowadays, in turn, is based on the American standard, which imposes higher requirements for the restriction of the right than the ones in any European country. It is this nuance that gives importance to the mentioned issue. At the same time, the planned legislative amendment in the country, which deals with the punishment of insults to the symbols of the European Union, coincides in content with the subject matter of the article and, possibly, with the development of a debate on its constitutionality; The case of Ani Gachechiladze v. the Parliament of Georgia makes the topic more interesting within the framework of which the judges of the 2nd panel of the Constitutional Court of Georgia will have to discuss the constitutionality of Article 343 of the Criminal Code.
The paper is based on the analysis of case law and doctrine, the research is carried out using logical, systemic, comparative and historical methods.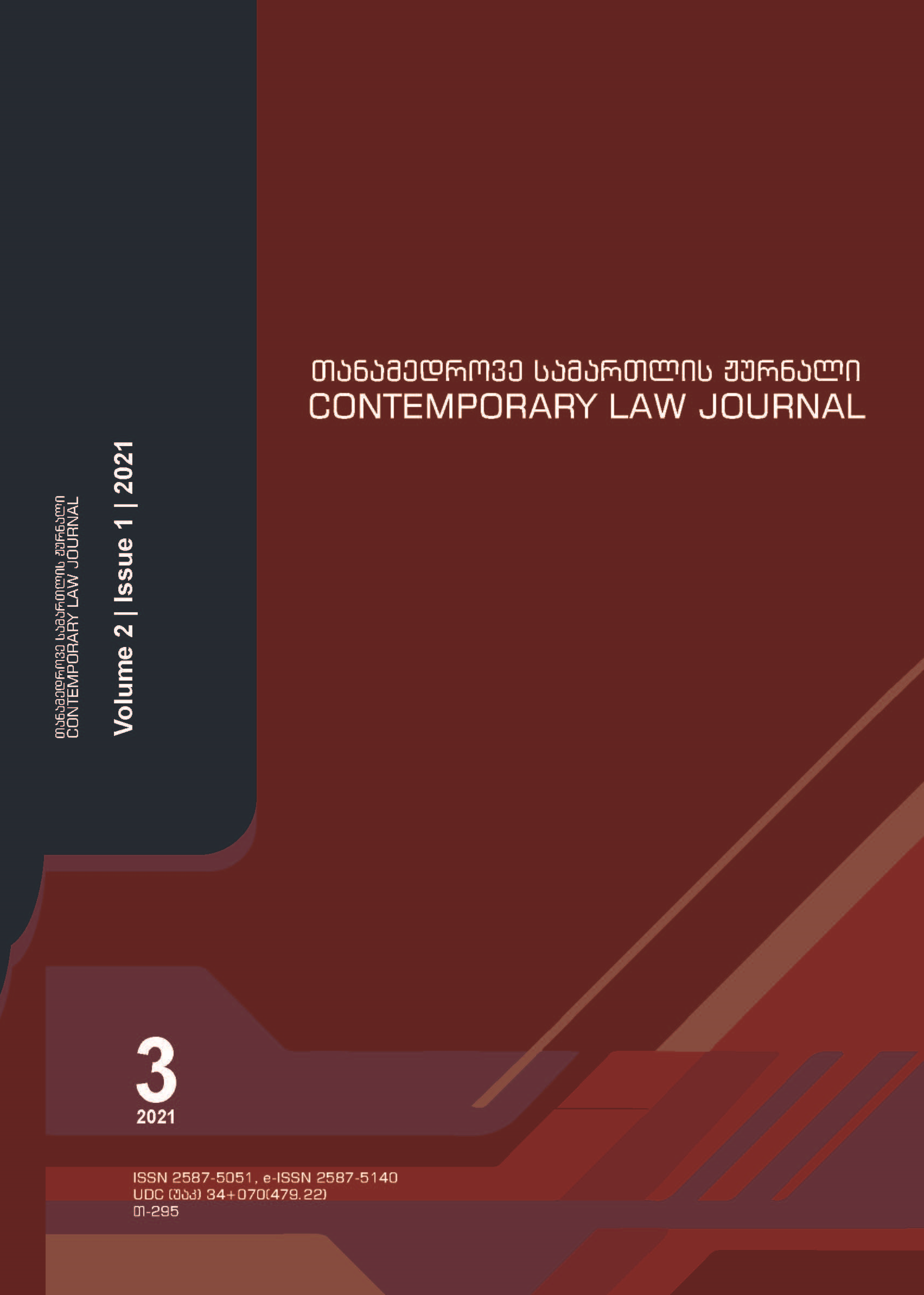 Downloads